Presentation of Camondo Méditerranée
An exceptional site, the setting for teaching based on experimentation
In 2019, the Ecole Camondo opened its second site, Camondo Méditerranée in Toulon (Var). As with Camondo Paris, it is affiliated with the MAD-Musée des Arts Décoratifs in Paris, and offers the same 5-year course, with the same teaching, for the same degree qualification.
Located in a remarkable setting, between sea and mountains, this new site offers its students a high-level teaching environment and equipment, as well as genuine quality of life recognised by all the students who first joined the school. Toulon is a rapidly changing urban area with nearly half a million inhabitants. The culture and teaching are one of the key appeals of this ambitious Mediterranean metropolis made up of 12 municipalities.
By opening a second establishment, the Ecole Camondo, historically located in Paris, multiplies its assets by offering a "tool school" with numerous material and immaterial resources, a place to experiment and to live.
The School
A stimulating urban setting
The Connaissance de Chalucet neighbourhood, where Camondo Mediterranée is located, is dedicated to creativity and knowledge. Through a remarkable architectural ensemble designed by Marseille-based architect Corinne Vezzoni, situated in the heart of the city and close to the train station, this new district is not only home to Camondo Mediterranée, but also the École Supérieure d'Art et de Design TPM (ESADTPM), the Kedge Business School (École Supérieure), a digital company incubator, a media library and more.
High-level, modular equipment open to the outside world
Camondo Mediterranée is situated in the Maison de Créativité, a building whose monumental architecture by Devillers & Associés opens onto the sea and overlooks Toulon harbour.
Over a total surface of nearly 2,000 m2, and split over the 4th and 5th floors, the supple, mobile layout promotes experimentation and offers complementary services to those available at Camondo Paris, including the experimentation cube, which allows students to experience projects in their actual spatial dimensions at full scale and in real atmospheres (colour, light, sound, etc.), an upcycling garage, 3D printing, laser-cutting and more.
On one of the two levels, the school has a vast shared working and experimentation area for students, where administrative teams and teachers work in an open space conducive to conversation. Both levels, each fully modular, allow the school to be transformed into an exhibition venue during degree shows, open days, events and more.
Finally, the school is open from Monday to Friday (9 am to 9 pm) as a place for working, teaching, experimentation and conversation, for students, teachers and the administrative team.
An educational project with regional roots
While the educational objectives and skills covered at Camondo Mediterranée are the same as those at Camondo Paris, the study subjects and fields of experimentation differ.
The coastal context and specificities of the Provence-Alpes-Côte d'Azur region offer up specific educational subjects, including:
yachting and sailing in every sense (maritime, exploration, cargo, etc.);
nature, ecosystems and landscapes;
climate and the limits between inside and outside;
flows: merchant, tourist and human;
local expertise and materials.
The school therefore draws on these specific contexts and enjoys support from a host of partners, institutions and companies anchored in this unique area.
The Ecole Camondo Mediterranée in 9 points
September 2019: the graduate course opens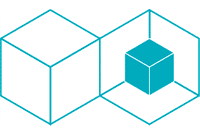 (4th and 5th years in 2020 –)
?The admission procedure and fees for 2020-2021 are identical for the Paris and Toulon sites.
September 2020: the 3-year undergraduate course opens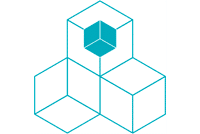 (1st year in 2020 – 30 places)
(2nd year in 2021 – 30 places)
(3rd year in 2022 – 30 places)
By September 2022, the school will therefore run a complete 5-year course.
The same teaching programme as Camondo Paris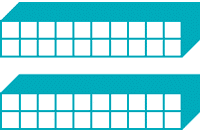 Around 450 hours of cross-disciplinary teaching in interior architecture and design on the graduate course (bilingual French/English) and 700 hours on the undergraduate course, focusing on interior architecture, design and creative development courses. Teaching will be provided by Ecole Camondo Paris, local and international lecturers.
The Mediterranean as a partner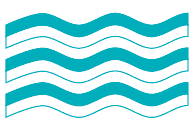 A Mediterranean branch of the Ecole Camondo represents a source of infinite possibilities: the architectural identity, the link between interior and exterior, the relationship to nature, specific, locally sourced materials, the transport and tourist sector, commercial and human flows, local expertise, leisure boating and yachting… all aspects that will have a strong influence on the students' projects.
An open working space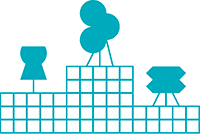 In a new building (2,000 m2) overlooking Toulon harbour, the school will be designed in a flexible, mobile way, to deliver a course focusing on experimentation and creativity through material elements. Largely open-plan and facing the sea, it will be ideal for adaptable teaching and exhibition formats.
Innovative shared tools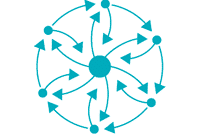 In the heart of the 'creative learning district', the school will share its experimentation tools (full-scale space experimentation cube, garage, 3D printing, laser cutting) while benefiting from a positive local environment, manufacturing tools and knowledge-sharing (the School of Art and Design workshops, the City's media library).
Prestigious partners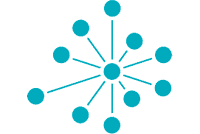 … Esad Toulon, Kedge Business School, Médiathèque (media library), Villa Tamaris, TVT, the French Navy, CCI du Var, the Scènes Nationales de Châteauvallon and the Théâtre Le Liberté, Fondation Carmignac, Le Port des créateurs…
A school rooted in its local area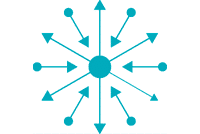 Supported by the Toulon Provence Méditerranée metropolitan area and the Var Chamber of Commerce, Camondo Méditerranée will form educational partnerships with local economic, institutional and private stakeholders, and will develop its Atelier Campus programme (immersive experiences in different areas of expertise) with workshops and expertise from the local area.
One school, two sites, the same standard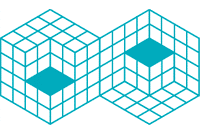 through student exchanges, joint workshops, the benefit of 75 years of expertise in careers advice, identical application of its equal opportunities grant programme, remote tool sharing (shared educational database and online library), and access to all the services of the Musée des Arts Décoratifs, its umbrella organisation.