Presentation of Camondo Paris
The school is located in the middle of the Montparnasse district, in a special cultural environment opposite the Fondation Cartier. Since 1989, the school has shared its unique location with the Ecole Spéciale d'Architecture, in a building designed by Cuno Brullmann, an architect who helped Renzo Piano to build the Centre Pompidou. The school has a 1,700 m2 teaching space.
Camondo Paris is part of the Arts Décoratifs, a leading cultural institution, an international conservatory of expertise in arts and crafts, which has one of the largest collections in the world. Our students benefit from a privileged access to the Museum's collections, its library, its cultural events – exhibitions and conferences and develop educational projects around the museography.
Reference school for interior design, Camondo Paris offers a curriculum that awards a diploma which rests on strong teaching methods in interior architecture and design, completed by an array of subjects which develop the students' creativity and singularity, for instance through plastic, sociological, anthropological, and semeiological approaches.
At the end of the five-year course, both in Paris and in Toulon, the Ecole Camondo awards a degree equivalent to master's level recognised by the French Ministry of Higher Education and Research.
It also offers a foundation course for the entrance competition for public and private universities for arts, applied arts and architecture.
Camondo school in 12 points
An unparalleled bond with the cultural institution Les Arts Décoratifs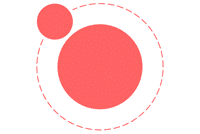 Our position is unique in Europe: our School, since 1944, is one of the components of the cultural institution Les Arts Décoratifs encapsulates. Our students benefit from a privileged access to the Museum's collections, its library, its cultural events – exhibitions and conferences and develop educational projects around the museography.
5 year-degree (3+2)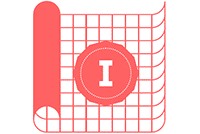 At the end of the 1st cycle (3 years – equivalent to a Bachelor), our school issues an official certificate guaranteeing 180 ECTS credits which can be transferred for pursuance in France or abroad.
At the end of our 5 years curriculum, a Degree in Interior Architecture and Design is delivered on behalf of the State and awarded with 300 ECTS credits. This diploma is officially valued by the Ministry of Higher Education and Research. A degree from the Ecole Camondo is equivalent to master's level.
An active network of employment opportunities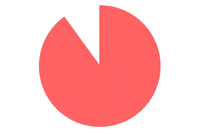 According to the years 90 to 100 % of graduates find work, in the fields for which they were trained. Professional integration rests upon a broad network of "Camondians" (nearly 1 800 alumni), who are an active community in terms of recruitment both for internships and the labor market.
International mobility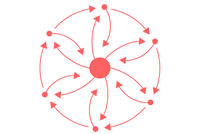 In the second and third years at the ecole Camondo, the students can complete a semester of study in one of the universities or partner schools, while remaining registered in the Ecole and validating the courses followed abroad (30 credits) : In Europe, l'Ecole has signed agreements for student mobility with the superior schools of applied arts in Scotland (Glasgow School of Art), in Italy (Politecnico di Milano, IED), in Belgium, (ESA Saint-Luc),in Madrid, in Barcelone (IED Barcelone),in Berlin International FHNW, in Basel, in Maastricht (MAFAD), and ENSA Paris Val de Seine. Beyond Europe and beyond the countries covered by the charter Erasmus +, the Ecole has signed agreements for student mobility with the Faculty of Design, University of Montreal, Belgrano University of Buenos Aires and the Hong Kong Design Institute.
Since 2016, the school has been part of the international network of applied art schools (Cumulus) and the network for the promotion of French art school abroad (Campus France).
Immersions in workshops and manufactures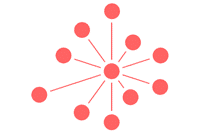 The School offers an original immersive program aiming to raise the students awareness to the excellence know how of french crafsmenship, both traditional and contemporary. Each student, throughout his curriculum, will discover 10 major skills, applied to interior architecture and design.
This pedagogical initiative was founded with the support of Bettencourt Shueller, founder sponsor of this program.
Ateliers Bataillard (master metal and bronze workers), Atelier François Passolunghi (rattan craftsman), Atelier François Pouenat (master metalworker, furniture maker), l'Atelier d'Offard (paper maker) , l'Atelier Tollis (plasterer, stucco artist, ornamentalist), Ateliers Pierre Noire (wood designer) , DOOD Impression 3D, Bruce Cecère (master metalworker), the Ciav in Meinsenthal (International Centre for Glass Art), the Cité internationale de la tapisserie (tapestry), the Comédie française, Atelier Duchemin (stained-glass artist), Les Emaux de Longwy (pottery), Fonderie Fusion (art and furniture caster), JMW Studio (glass-blower), Lefèvre (stonecutter), The Mobilier national, the Opéra national de Paris, the Pôle d'Excellence des Matériaux Souples, Manufacture d'Aubusson Robert Four (tapestry and carpet artist), Cristallerie Saint-Louis, Sèvres-Cité de la céramique, and the materials library of the practice RDAI help map out a programme that is enhanced every year.
A strong connexion School – Companies – Crafts – Cultural institutions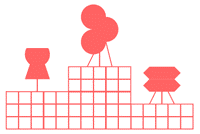 Student's individual educational pathway Longstanding partners of our School's history, industrialists, craftsperson, manufacturers, brands and public authorities have been helping us improve our training skills by suggesting projects deeply rooted in the professional realms of interior architecture and object design.
A research department and 30 annual conferences at school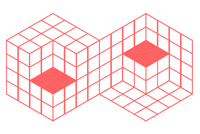 The Camondo school has initiated a research project dedicated to crafts and interior architecture. The aim of this programme is the integration of the patrimonal dimension and of the know-how on the scale of interior design. Interior design as a prospective and collaborative discipline, where knowledge, know-how, knowing-living spread out, convoking excellence crafts or innovative crafts, "hard" and "soft" sciences, new environments, virtual or enhanced, professions, practices, usages, services. A program of annual conferences (Le Chaudron), and a research seminar in interior architecture.
An individualized academic careerfrom the 4th and 5th years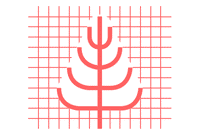 Starting in year 4, the interior architect-object designer's programme is based on cross-disciplinary courses and a progressive training method where project workshops are being tutored to let our students explore their own pathway in accordance with their interest, tastes and career prospects. In order to improve our student's individual educational pathway, our school offers a wide variety of subjects :18 elective courses spanning over 3 great territories: New Interior/Designers/High-end decoration, Scenographies, Spaces for tomorrow.
Scholarships from Camondo
Our programme "Égalité des chances" has recently developed so much so that students with low income can see their tuition fees financed 25%, 50%, 75% or 100%, all throughout their education at Camondo. Our next ambition: to welcome in 10 % of French and international students free of charge.
Resources for students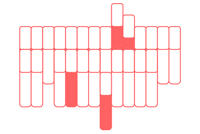 The school offers students special access to the museums of the Arts Décoratifs, a model workshop, a library with over 15,000 titles, digital resources that can be accessed remotely, an exhibition venue in Paris, a programme of annual lectures (Le Chaudron), lectures at the school by professionals (My Camondo Pro), a research seminar on interior architecture and a collection of computers that are free to use.
Internships in agencies or in companies
Indispensable in one's training, internships also favour integration in the workplace, subsequent to graduation. Our educational programme thus integrates 2 mandatory internship periods in our students' curriculum. These internships must be completed within the business sectors akin to those of our courses. Their aim is to provide a practical application of our training.
Camondo events in France and abroad
The Ecole participates in a number of french and international meetings: fairs, exhibitions and conferences: Salon Révélations, Paris Design Week, Milan Design week, Design Parade Interior architecture in Toulon and Hyères, Wanted Design in New York, Homo Faber in Venise …