Support the Ecole Camondo's educational program by allocating it your apprenticeship tax.
The apprenticeship tax is vital to the school. This is the only tax that you are free to allocate. It's a choice that plays an essential role in ensuring that the training and business environment is regularly updated and constantly evolving. We will accompany you in this voluntary process.
One of the results of the campaign was the creation of an emergency fund to help those of our students who have encountered greater difficulties.
The school has a wealth of projects for our students, so we invite you to make or renew your payment for 2023.
We are counting on you.
Thank you!
How to pay
Payment terms have changed
Calculate the amount of your allocation: Payroll N-1 x 0.68% x 13%
Complete the support form
Make your payment by cheque or bank transfer
The school will send you the corresponding receipt of acquittal.
Contact: taxe.apprentissage@ecolecamondo.fr
Recruit
A dedicated interface to draw on the school's human resources.
Internships: during their education students have to complete two mandatory internships, at the end of their third year (two months minimum) and at the end of their fifth year (fourth months minimum).
Graduates: a network of close to 1000 graduates, independent workers, employees or society managers, receives job offers and news about the school's current events.
Contact: Amandine Langlois
Participate in the pedagogy
By becoming the partner of an exclusive workshop (analyse, reflection, production) lead by teachers who are all professionals, in all levels of study (1st and 2nd cycle), for a given period of time. The companies who allocate their training levy to the school have priority when suggesting partnerships for prospective subjects.
Be a central part of life at the Ecole Camondo and the Arts Décoratifs
A pass to the permanent collections of the Musée des Arts Décoratifs.
An invitation to the school's events, both on- and off-site, including Degree Shows, Open Days, Lecture Series and Masterclasses, Chaudron, "Atmospheres for living" Research Seminars
Access upon request to the resource centre of the Ecole Camondo
Contributors published on the school's website (ecolecamondo.fr)
Subscription to Radio Passerelle, the school's newsletter
Contributors published on the school's website
A huge thank you for your participation in 2022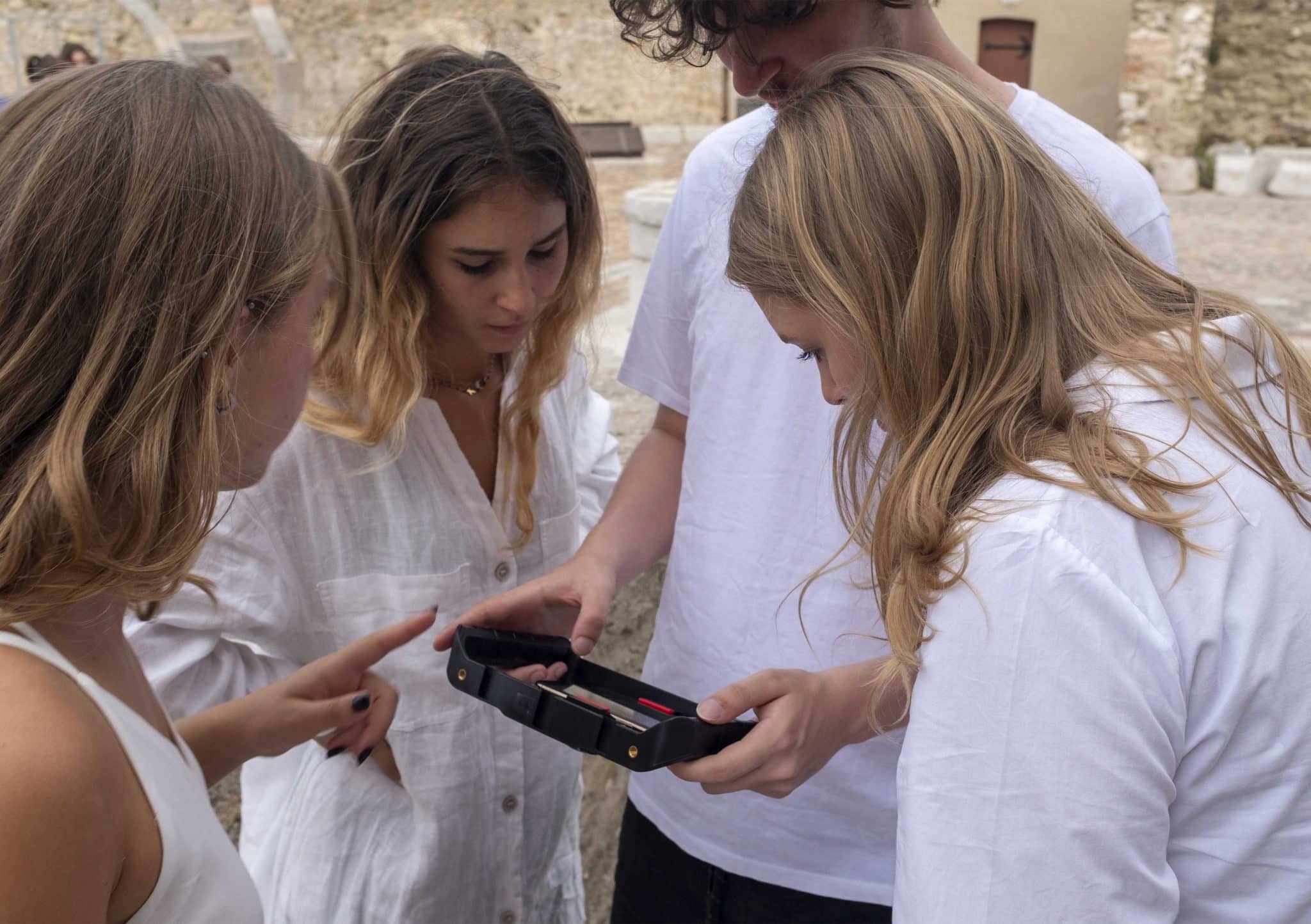 Our supporters
Support the educational project of the Ecole Camondo by allocating your apprenticeship tax to the school
Apprenticeship tax is vital to the school. This is the only tax that you are free to allocate as you wish. This is not an accounting choice, but an essential one to ensure that the Training/Business ecosystem always remains in sync and in motion. We can support you in this voluntary process. Thank you for your attention and your support.
7 LIEUES
A LA CARTE
A26-IGLOO
A3 PAULINE ARHAN
ABCV PARTICIPATIONS
ACCES SITES
ADECCO FRANCE
AFFINE DESIGN ARCHITECTURE
AFFINE DESIGN INTERIORS
AGENCE AH !
AGENCE ARNO GAMBIER
AGENCE DIOT CLÉMENT
AGENCE DL-M
AGENCE JOUIN MANKU
AGENCE LIEU-DIT
AGENCE MIND
AGENCE NC NATHALIE CRINIÈRE
AGENCE RENA DUMAS -RDAI
AGENT D'ARTISANS
AL DENTE
ALSTOM GROUP
ALUCONFORT
ANDREA SPOK
APOLLINE TERRIER ARCHITECTURE D'INTÉRIEUR
ARCHI PEYI
ARCHIMAGE
ART LIFE GALLERY
ATELIER SPARKS
BE ATTITUDE
BLACKSTONE EUROPE FUND MANAGEMENT
BLACKSTONE INTERNATIONAL
BOFFI FRANCE
BRAINPERCEPTION
BRUNO MOINARD EDITIONS
CAA PARTICIPATION
CABINET BLASINI
CAMARGO A & D
CANAL ARCHITECTURE DESIGN
CARMIGNAC GESTION
CARRE BLANC (IMAX)
CCCP
CHARLEMAGNE
CHARLES ZANA ARCHITECTURE
CMP
COEDITION C&S
DFM OFFICE
DIDIER AARON & Cie
DIMAJ STUDIO
DSF CREW
DUGAMA DIFFUSION
DUVAL ET MAULER
EMA
EMOS
ERVAL
ETS LOEW
ETS PICARD ENTREPOTS DU CYGNE D'ENGHIEN
FERMOB
FLORENCE CLAUSEL-BOREL ARCHITECTE
FNAC PARIS
FNAC RELAIS
FORT AUGUSTUS
FRAMES & DESIGN
FRESH ARCHITECTURES
FRIGO CONCEPT
GALERIE DOWNTOWN
GALERIE DU PASSAGE
GALERIE SARTI
GERSTAECKER / LE GÉANT DES BEAUX-ARTS
GIE ENFIN
GILLES & BOISSIER
GILLES & BOISSIER PRIVÉ
GLORIA MEDIA
GROUPE ADP-PARIS AÉROPORT
HERMÈS INTERNATIONAL
HERMÈS SELLIER
HIJI
HM STUDIO
HOLDING NEUVESSEL
HORUS SYSTÈMES D'INFORMATION
HYPHEN ARCHI.
IMH CONSULTING
IMH INTERIORS
IMMOPOLIS GESTION
INTERFACE EUROPE
INTER-FACES
ISOTOPE
JACQUES GRANGE INTERIOR DESIGN
JAPIC HOLDING
KARDHAM
KJM
KOHLBERG KRAVIS ROBERTS
LA.M STUDIO
LABROCOM
LAIUS
LAVRUT
LAZARD FRÈRES BANQUE
LE RENOUARD
LE STUDIO MODERNE
LEFÈVRE.M
LEM PROJECTS
LIGNE ROSET
MAF CONSEIL
MAJORELLE
MANUFACTURE AUBUSSON ROBERT FOUR
MAS DE L'OULIVIE
MOINARD BETAILLE
MORGAN STANLEY
NEKO LIGHTING
OFFICE-IN
PAPIN AVOCATS
PATRICK DESROSIERS
PERSAN 5
PETIT JOUR / JEU D'AUJOURD'HUI
PH.A CONCEPTEURS LUMIÈRE ET DESIGN
PH2B
PHARMACIE BOISSIÈRE
PIERRE NOIRE
POTICHE PROD
PRALINES ET CHOCOLATS
PRIMITIVES
PRINTEMPS
PROPRETÉ HYGIÈNE SERVICE
PSM SILVERA
PURE SPACE ARCHITECTURE
PURE SPACE EXECUTION
RAPHAEL BOUCHEMOUSSE
REALITY & FANTASY DESIGN
RICHARDSON
RINCK DÉCORATION
RODOLPHE PARENTE ARCHITECTURE & DESIGN
S+
S2H COMMUNICATION
SALUCES
SFTO 1842-THEODOR
SNUG COMMUNICATION
SOLANET
STÉPHANIE CAYET ARCHITECTURE D'INTÉRIEUR DESIGN
STONE SERVICES OF FRANCE
STUDIO KO
STUDIO PUTMAN
TECTONA
TERRE DE BRUME
TETRIS
UBIK
VARLET DESIGN
WAIABE
WILMOTTE & ASSOCIÉS
WILMOTTE & INDUSTRIES
XNS ARCHITECTURE
ZEPHYR ET BOREE