Since 2018, the School offers an original immersive program aiming to raise the students awareness to the excellence know how of crafsmenship, both traditionnal and contemporary applied to interior architecture and design. Twice a year, groups of 15 students, from years 1 to 5, go off-site to discover and experience different areas of expertise in workshops throughout France.
The Bettencourt Schueller Foundation was a founding sponsor of this scheme, which ran from 2018 to 2021 and is now a permanent feature of the school's teaching.
This scheme was run at Camondo Méditerranée with the kind support of the Robert & Magda Rebutato Foundation.
With the Atelier Campus scheme, the Ecole Camondo encourages knowledge through mediation within workshops and manufactories and through "doing". It introduces students to practical experience. These educational projects are based on the understanding and appropriation of manufacturing processes and tools, helping to root students in reality, where practice becomes a means of learning. This multi-purpose teaching, in contexts that require permanent inventiveness, ensures the sharing of knowledge, dialogue and collective development with the craftspeople.
The school is able to run this scheme thanks to the kind welcome and collaboration of more than fifty workshops, companies, factories and cultural institutions in France.
The one- or two-day Atelier Campus stays enable all students in years 1 to 5 to understand the capacities and limitations of a material, as well as the originality and uniqueness of the process in which it is put to use in the fields of metal, stone, wood, textiles, paper, ceramics, decoration and more.
"A school no longer means just four walls: I am convinced that a large part of its activity must take place outside its walls. A school should be a constellation."
Key figures for the scheme
This scheme has brought together
57 partners (51 artists/craftspeople, workshops and factories, 6 cultural institutions including 5 training centres for arts and crafts (Le Mobilier National, Sèvres Cité de la Céramique, Opéra National de Paris, Comédie Française, Cité Internationale de la Tapisserie d'Aubusson, Centre Internationale des Arts Verriers, the Po?le d'Excellence des Mate?riaux Souples)
46 supervisors involved (42 teachers, 6 members of the school team, 5 alumni)
2,413 students from all years.
From January 2018 to March 2022, students participated in 118 Atelier Campus events and 27 workshops.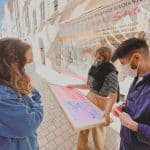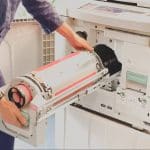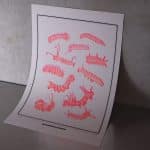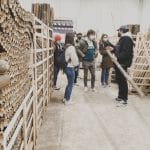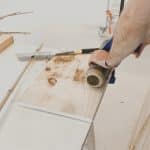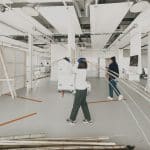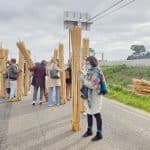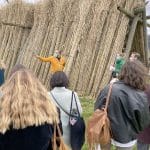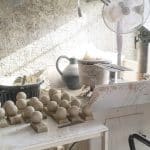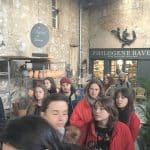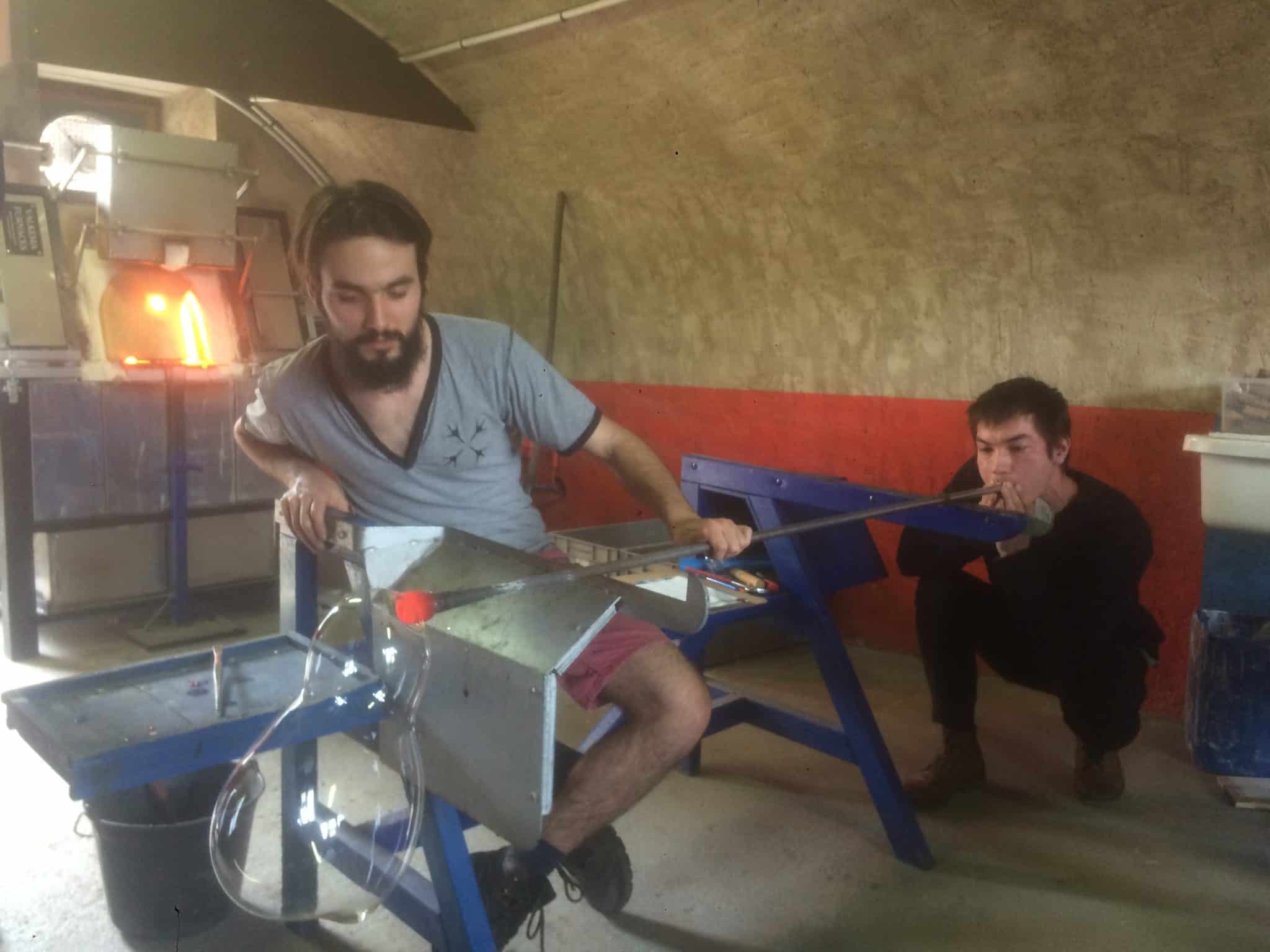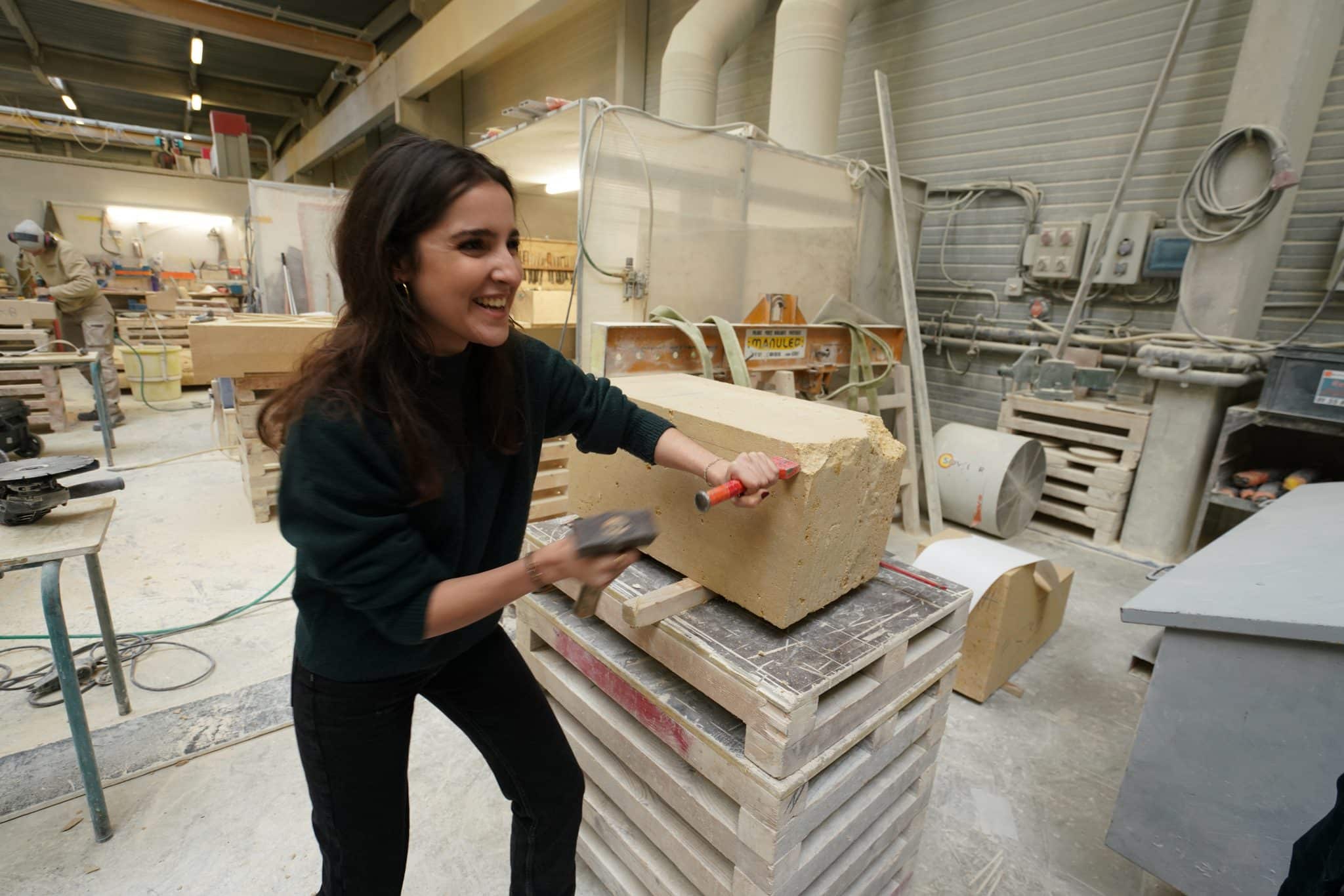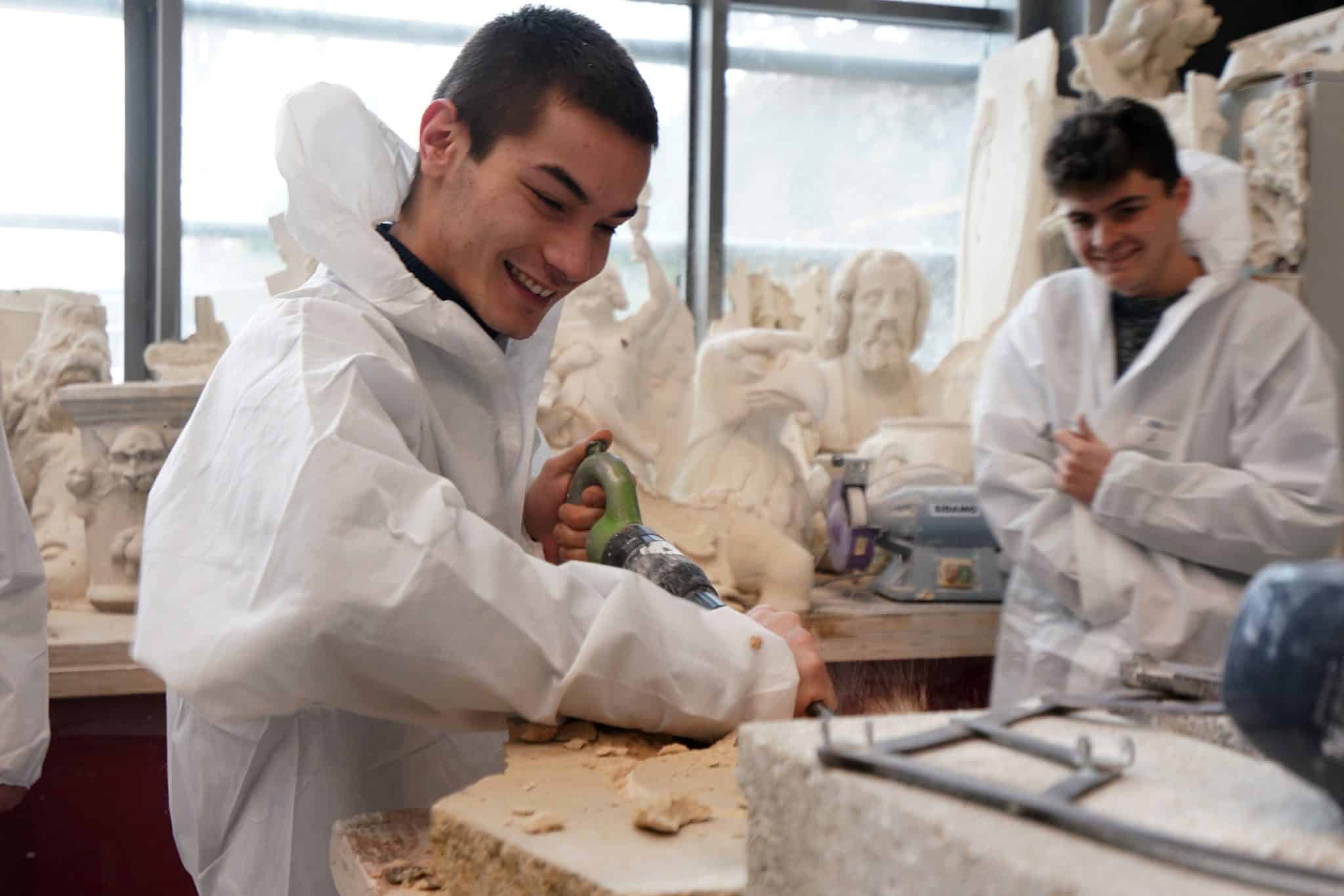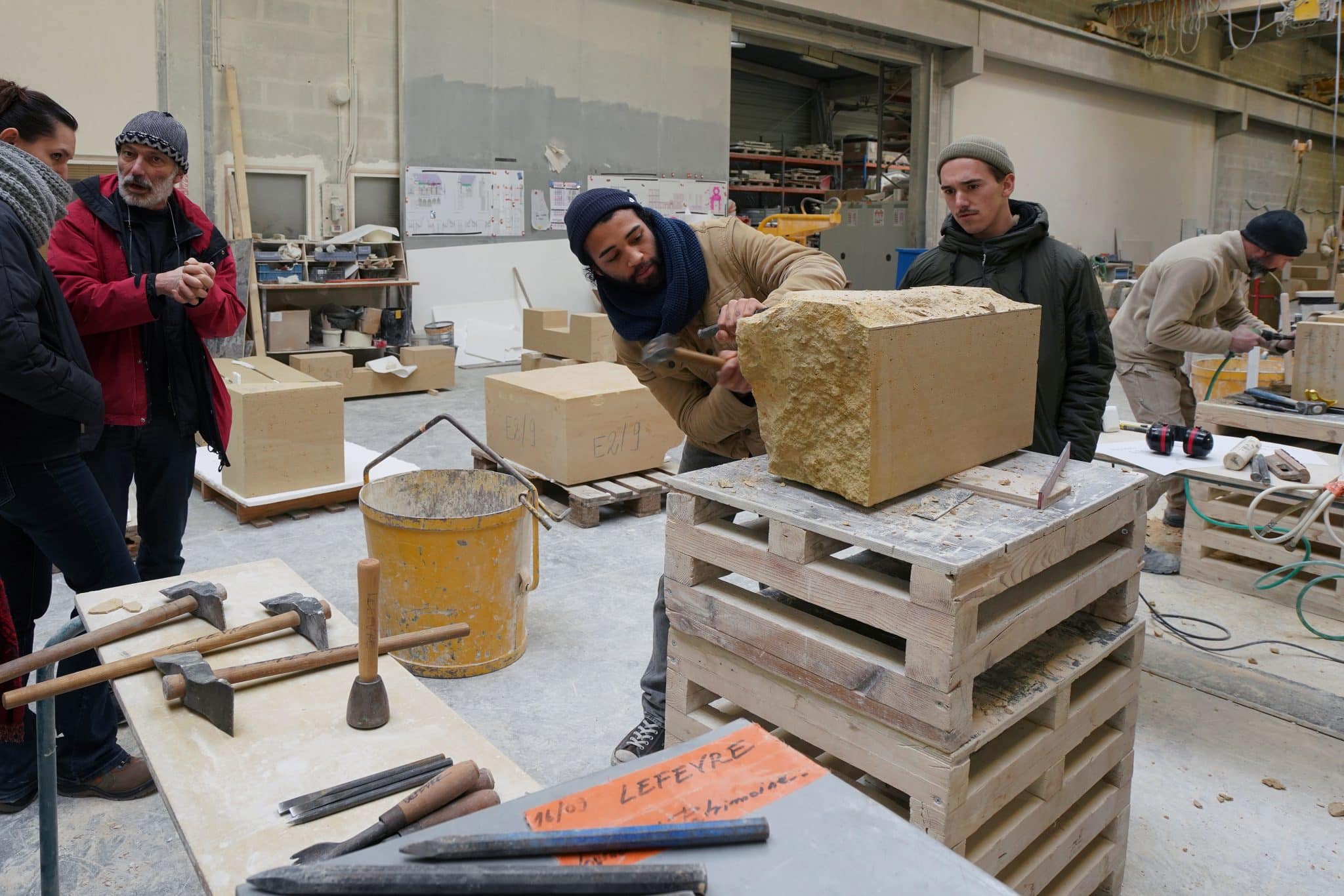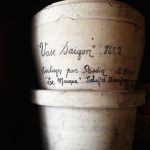 Atelier Campus at Atelier D'Offard, 2020
Atelier D'Offard with students of the Ecole Camondo (Mad Paris) at a workshop with the artist Aurélie Mathigot and François-Xavier Richard. Creation of an installation to evoke The Great Wave off Kanagawa by Hokusai.
Music: © Morning 1 Morning 2 – Klaus Weiss Sounds & Percussion
Videos: © Hugo Denardou – Simon Plumecocq
Editing: © Simon Plumecocq
Atelier Campus at François Pouenat
Atelier Campus at François Passolunghi
Atelier Campus at PEM'S (Pôle d'Excellence des Matériaux Souples)
Atelier Campus at Cristallerie Saint-Louis
---
Ecole Camondo wishes to warmly thank
Studio A2
Neighbourhood factory in Toulon
Studio a2 is a small neighbourhood factory in Toulon where various graphic projects are designed and produced, printed in risograph, and where taster workshops in graphic design are run for children and adults.
Marca
Reed manufacturers
MARCA is the only reed manufacturer to use wild giant reed from the Var region of France. Their products have been 100% Made in FRANCE since 1957. MARCA has been awarded the "Entreprise du Patrimoine Vivant" (Living Heritage Company) certification by the French government. Our reeds are provided by nature and, despite the care that goes into production, nature can at times affect the final result.
La Bambouseraie
La Bambouseraie in Cévennes: botanical heritage
La Bambouseraie in Cévennes has a 160-year history. It reflects the passion of men and women committed to their environment, to live entertainment and its unexpected possibilities, and to the inspiration it continues to offer artists now and in the future. A place teeming with history yet resolutely rooted in our time and always focused on the future.
Poterie Ravel
Ceramics Manufactory
Founded in 1837, Poterie Ravel is one of the oldest Ceramics Manufactories in France. A family company for 5 generations that has forged authentic, rare expertise at the heart of Provence in Aubagne.
Les Ateliers Bataillard
Decorative ironwork
Atelier François Pouenat
Decorative ironwork
Atelier d'Offard
Block-printed wallpaper
Atelier Gohard
Wood gilding and sculpting
Pierre Noire (Ex Sodifra)
Wood layout
Les Arts codés
Fab Lab
Bruce Cecere
Decorative ironwork
Bernard Pictet
Glass-maker
Le Ciav de Meinsenthal
International Center of glass sculpting
La Cité internationale de la tapisserie
La Comédie française
Jeremy Glass/Jéremy Maxell Wintrebert
Glass blower
Hermès Horizons
Lefèvre
Stone carver
Le Mobilier National
MTX Broderie Architecturale
L'Opéra National de Paris
Le Pôle d'excellence des matériaux souples
Polyrepro
3D printer
Saint-Louis
Crystal glassworks
Sèvres-Cité de la céramique
Techniques transparentes
Atelier Duchemin
Stained glass artists
Atelier Duchemin has been dedicated to the art of stained glass for six generations and over a century. The workshop restores and preserves stained glass and is also particularly committed to ensuring that stained glass remains a living, contemporary art form. It works closely with architects, interior designers and artists.
Atelier Tollis
Plasterer, ornamentalist
In 20 years, Atelier Tollis has made a name for itself as a leader in art restoration and interior decoration. Thanks to its values, expertise and artistic sensibility, it is called upon by high-end private clients, prestigious establishments and national museums.
Atelier François Passolunghi
Rattan
François Passolunghi has been making and renovating rattan furniture with passion in his workshop since 1993.
A craftsman whose expertise has been passed down from father to son, he is one of the last manufacturers of rattan furniture in the Alpes-Maritimes.
Les Emaux de Longwy
Ceramics
For over a century, the Manufactory Emaux de Longwy has been the exclusive manufacturer of cloisonné enamel on pottery. All the pieces we produce bear the historic stamp and come with a certificate of origin. The pottery works entered its third century in 1998.
In 2015, the history of the Manufactory continued thanks to the Emblem group. The aim is to preserve its skills and expertise, bring its creation up to date and win back international markets.
DOOD
3D printing
Dood supports creatives in exploring the use of 3D printing in their work.
The atelier campus events and workshops held at Dood are run by BOLD DESIGN, a design and scenography agency founded by William Boujon and Julien Benayoun in 2008.
Fonderie Fusions
Art caster
La Fonderie FUSIONS is located at the heart of the Auvergne. Its team of 25 professionals keeps the traditions of Art Casting alive for French and foreign artists. The calm atmosphere and the openness of the teams allows artists to take their projects forward in a spirit entirely dedicated to Art.
Wood crafts
Carpentry
Frames, partitions, formwork, half-timbering, attics, window frames and sashes, windows, shutters, staircases, panelling, interior joinery, parquet flooring, ceilings, floors, doors, beams, floor coverings, joists, gable and hip roofs, mansard roofs, vaults, etc.
In addition to the delicate work of restoring historical monuments, MDB also works in:
?construction for private individuals (wooden houses, dachas, extensions, etc.)
renovation
?structural reinforcement
interior fittings for individual or collective housing.
Ober
The OBER Group is the specialist in decorative and technical surfaces for interior fittings. Through its brands Oberflex, Concrete LCDA, Marotte, Pure Paper and Staron, the OBER Group offers a wide range of wood, concrete, paper, metal and resin surfaces for shopfitting, offices, hotels, meeting rooms and performance venues, as well as for home decoration.
Duval & Mauler
Decoration
Since the 19th century, the workshop has acquired a real memory of different crafts, allowing it to offer complete decoration solutions, from simple renovation to the creation of complex decorations. Mastery of state-of-the-art techniques is key for its team, which carries out projects of high artistic value on a daily basis.
Duval & Mauler is an expert in the restoration of historic monuments and works in the public heritage and cultural sector as well as with private clients, such as luxury hotels, offices and head offices, real estate companies, private properties and more.
Lison de Caunes
Straw marquetry
After studying at the Union Centrale des Arts Décoratifs, Lison de Caunes, and becoming a master craftsperson in 1996, she has devoted herself to the art of straw marquetry, thus perpetuating the tradition of her grandfather, the decorator André Groult. Now a specialist in this technique, she rehabilitates these poetic practices by restoring furniture and objects from the 17th century to the Art Deco period. She has held several exhibitions, written books on straw marquetry and taken part in numerous events to highlight this humble and luxurious material, which brings a shimmer to the most contemporary furniture. She creates made-to-measure furniture, home accessories and wall panels for interior designers and architects. In 2015, she launched Lison de Caunes Créations, her own line of straw marquetry furniture.
Manufacture Robert Four
Tapestry
At the Manufacture Robert Four, the largest manufactory in Aubusson, tapestry is done by hand on artists' card. The work continues by selecting wools, which are then dyed in the crystal-clear water of the Creuse, the purity of which has forged the reputation of Aubasson's dyers.
The tapestries are then woven entirely by hand on basse lisse looms (haute lisse for carpets), traditional weaving tools, thanks to the meticulous and careful work of the tapestry weavers or "lissiers". A tapestry is a collective work of art, the result of the collaboration between the artist, the carder, the dyer and the weaver.
The diversity of manufacturing techniques and the personal touch that each craftsman brings to the work of art makes it a unique piece in the history of its creation:
Tapestries and carpets woven by hand on a basse lisse loom
Savonnerie carpets hand knotted on a haute lisse loom
Needlepoint tapestries and carpets
RDAI
For RDAI, the essence of architecture is the reflection of the universal in the unique.
Renowned for the elegance of its interior projects, RDAI has acquired experience and creativity on all levels, from the urban space to simple objects. From the intimate scale of the body and meticulously-designed interiors to the street, RDAI's architecture is always precisely rooted in its context, to which it brings grace, rhythm and light.
Ever since the practice was founded in 1972 by the remarkable Rena Dumas, RDAI has been anchored in elegant Parisian architecture and focused on cities around the world, where it has completed several hundred projects. Over the years, it has built up a vast field of experience, a veritable laboratory of ideas. Now run by Denis Montel, the practice continues to grow, espousing architecture that encompasses all disciplines.