The 2nd cycle (4 and 5 years)
Starting in year 4, the interior architect-object designer's programme is based on cross-disciplinary courses and a progressive training method where project workshops are being tutored to let our students explore their own pathway in accordance with their interests, tastes and career prospects.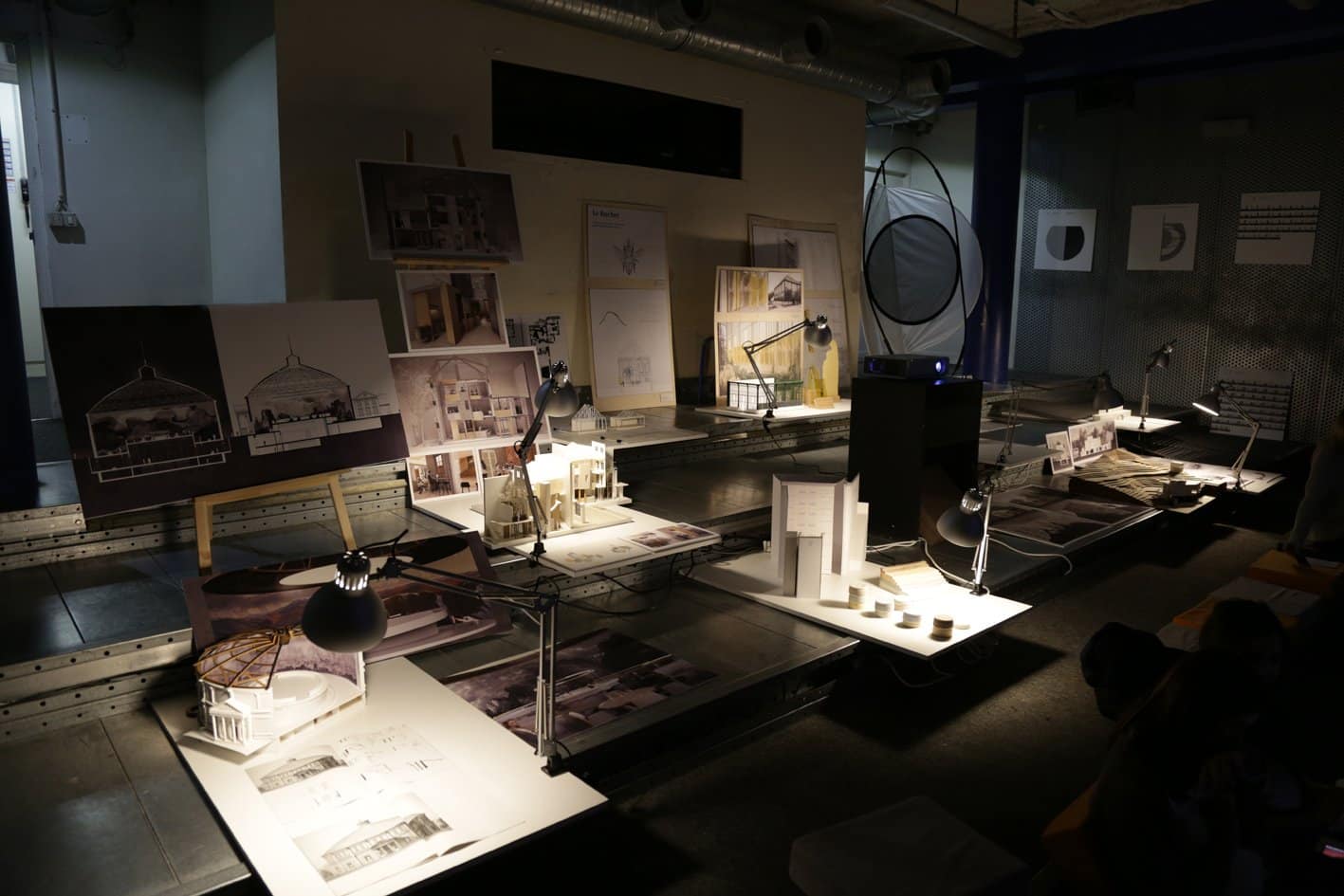 Our teaching method interbreeds 3 teaching blocks from the 1st cycle (Interior Architecture / Object Design / Creative Research & Development). Project workshops are thought through with a global and cross-disciplinary approach both in object design and interior architecture. Up until the diploma, project workshops are being tutored to small groups of students, by a pair of teachers, one being an interior architect, the other an object designer. This specific choice derives from the reality of a productive crossbreeding from both disciplines and from the wealth the user can derive from their common approach.
In order to improve our students' individual educational pathway, our School offers a wide variety of subjects: 18 elective courses spanning over 3 great territories:
New Interior Designers / High-end decoration
1. Contemporary art and design in the project
2. International contemporary panorama
3. Bespoke design
4. Historical diagnosis
5. Artists in space
6. Style culture
Scenography/ies
7. Brand visual communication and graphic design
8. Digital and interactive design
9. Semiotics
10. Experience retail
11. Scenography?–?museography
12. Scenography – stage design
13. The Image Factory
Spaces for tomorrow
14. Public spaces, Contemporary architectural environments
15. Building Information Modelling
16. New daily spaces
17. New spaces of the life cycle
18. New manufacturing methods
19. A sociology of prospective uses
20. Modelling colors
During the second cycle, our students are also asked to produce a research dissertation.