90% of our alumni find work within 6 months subsequent to their graduation, in the fields for which they were trained. Professional integration rests upon a broad network of 'Camondians' (nearly 1800 alumni), who are an active community in terms of recruitment both for internships and the labour market.
The multiplicity of business sectors linked to space design opens up great job opportunities for interior architects – object designers. Whether in housing, facilities, the workplace, leisure activities, tourism, retail… all these sectors figure prominently among the fields of application of free-lance designers or interior architecture – object design studios.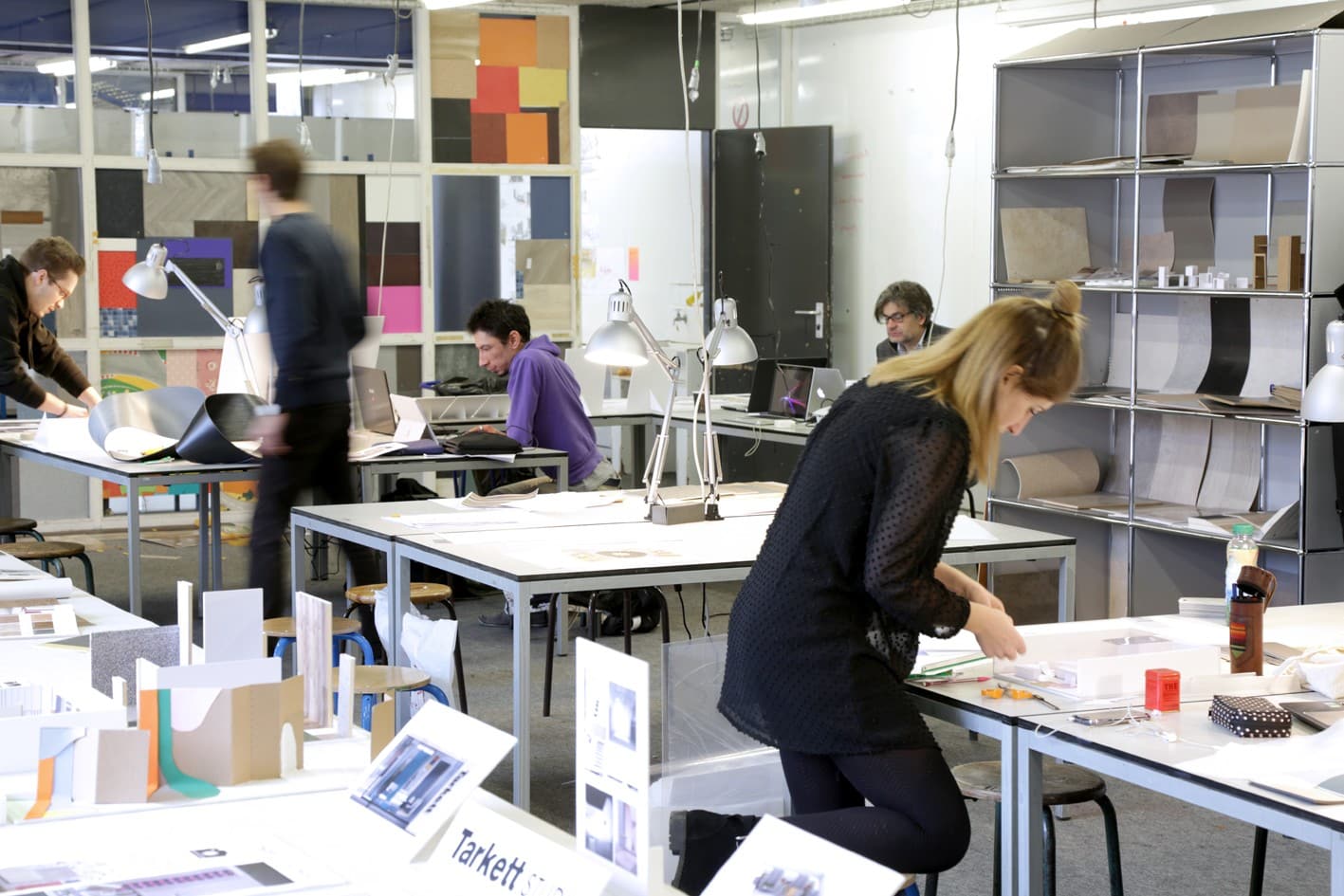 Indispensable in one's training, internships also favour integration in the workplace, subsequent to graduation. Our educational programme thus integrates 2 mandatory internship periods in our students' curriculum. These internships must be completed within the business sectors akin to those of our courses. Their aim is to provide a practical application of our training.
1st  cycle : at the end of year 3, a minimum 2-month internship has to be completed
2nd cycle : 4 months of traineeship fanned over the period spanning from end of year 4 to end of year 5
Our students, whatever the year they attend, are also encouraged to complete optional internships if they wish.
---
If you wish to recruit an intern or a graduate, go here.
This platform enables you to post internship or job offers.
You may also contact Amandine Langlois, in charge of occupational integration and job placement.
---