The F.Y.'s training culture
In order to produce, explore and experiment the intricate relationships linking perception, space and use as much in their complexity as in their wealth, from the closest to the most remote, we propose workshops covering topics structured around two major poles.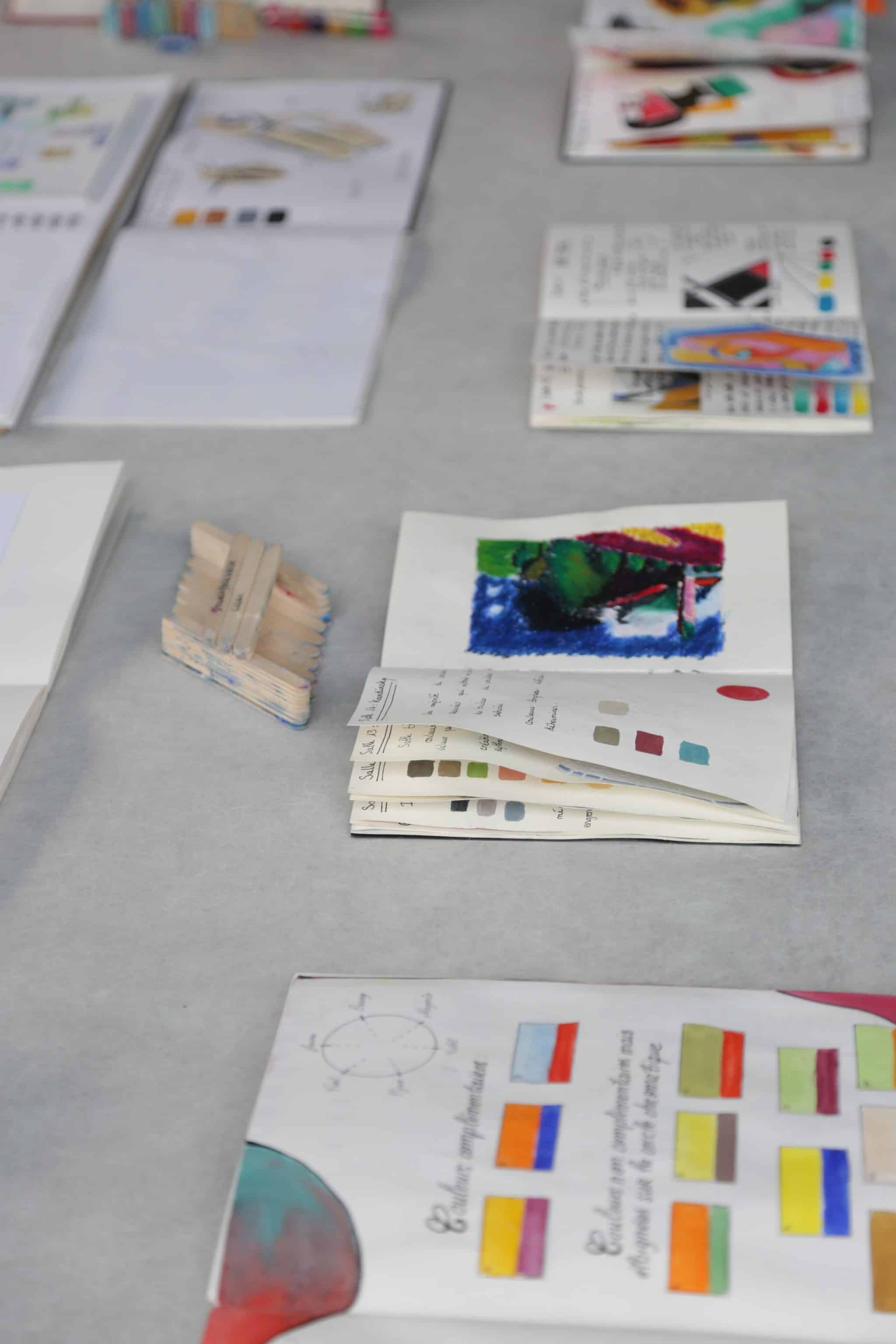 The Foundation year's programme
Semester #1 –> From the body to daily functions
the tactile, volume and matter
the visible, colour and composition
the audible, space and sound
the olfactory, scents and colour
the gustatory, textures and uses
"Spin classes": practice and knowledge
Drawing
Live model
Visual communication
Personal project
Culture of contemporary arts
Highlights
Information on schools and professions
Intensive personal project
Semester 1 assessment
Semester #2 ––> From "home" to the global city
Out of the private sphere, from the closest neighbouring landmarks down to more global and urban issues, the topic addresses a wordage, codes, techniques and a comprehensive appreciation of the city.
domestic territories
circulations and transitional spaces
the dream city, between foresight and utopia
plans, structures, diagrams
Landscape fictions
3 key moments
Intensive competition file
Mock competitions
Assessment of semester 2
Courses dedicated to the fundamentals and to the constant improvement of our students' skills:
Drawing -> exploration of graphic tools, mediums, formats, practicing gestures, and education of the look on objects and landscapes, in order to reveal a comprehensive expression of projects according to all sensitivities.
Live model drawing -> The human body as a classical and endless topic, to seize notions such as proportions, volumes and structures.
Courses dedicated to the fundamentals and to the constant improvement of our students' skills:
Visual communication -> Exploring notions such as arrangement, graphic design and layout.
Contemporary Arts culture -> Field trips, visits and lectures, to learn and comprehend while developing a critical eye and an inquiring mind.