Design Parade Toulon, 3rd International Design and Interior Design Festival
---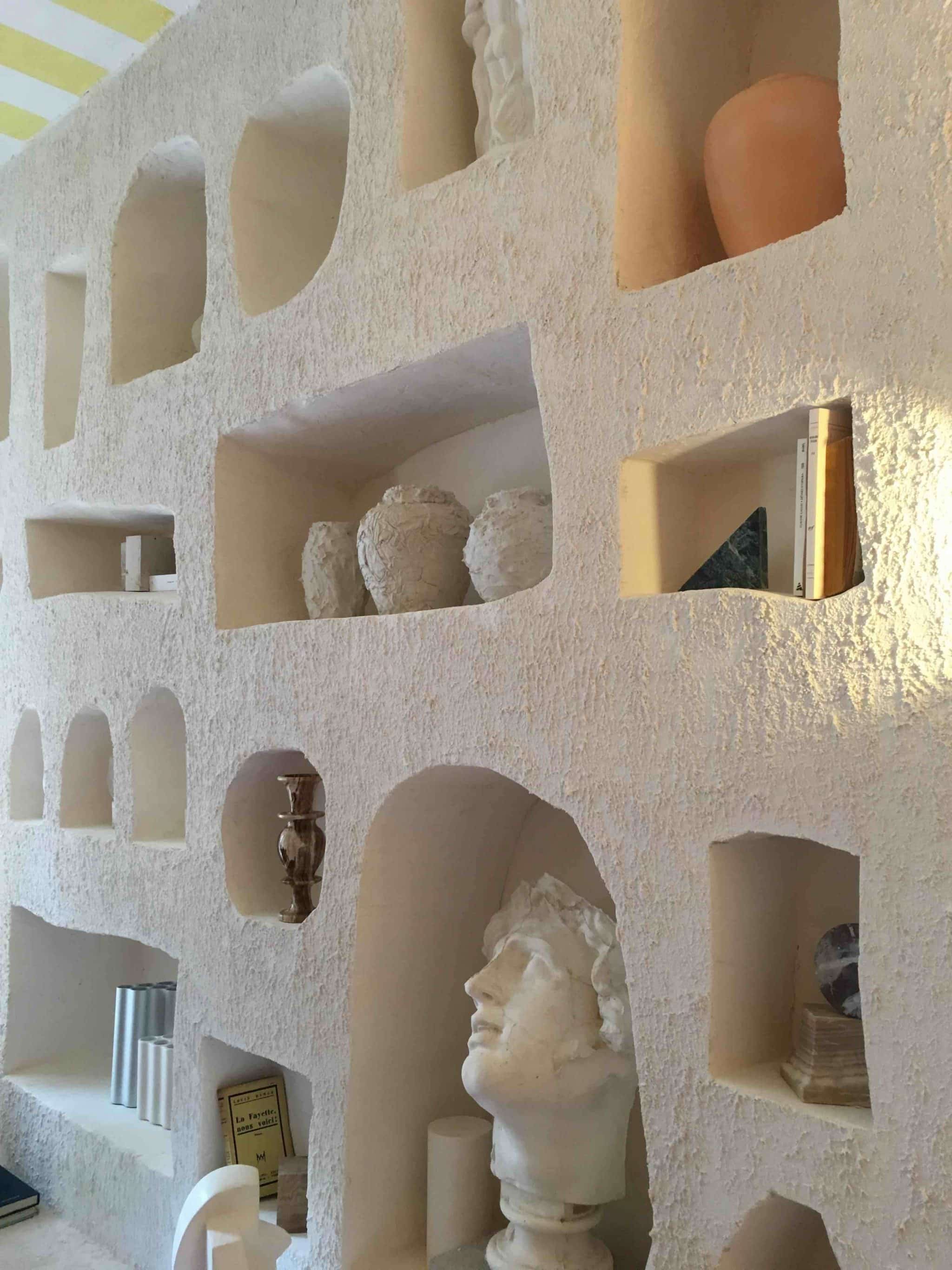 camondo community
2nd of July to 30th of September of 2018
The Grotto Project by Kim Haddou and Florent Dufourcq from the studio Haddou-Dufourcq (2015 graduates) won the Grand Prix Design parade Toulon Van Cleef & Arpels. This duo offers an intimate approach to the home by designing an evolving reading room created through traditional techniques and materials from the shores of the Mediterranean. Bathed in a soft light filtered by large white net curtains, the room seems to open out beyond its limits thanks to two half columns in a pale pink zellige which reflects in mirrored partition. The effect of perspective is accentuated by the broad yellow and white stripes on the ceiling. On the floor, covered with large terracotta tiles, are placed elements of furniture with clean lines: a wooden chair and a crude stone lamp sculpted by an artist from the South of France. The masterpiece in this living room is the evolving bookshelf, which the owner s invited to hollow out in a long wall, facing a mirror wall… Perfect symmetry, the room opens up and flies off, just like our imagination.
The Grand Prix Architecture intérieure – Design parade Toulon – Van Cleef & Arpels comprises:
A 5 000 euros grant
A personal exhibition in Toulon during the summer of 2019, in the context of the Festival Design parade
The possibility of having a 5 000 grant offered by Blackbody for a collaboration with Blackbody with at a client of the winners
The possibility to collaborate with the Nouveau Musée national de Monaco for the realization and adaptation of the project in competition
A book gifted by Phaidon
The possibility to collaborate with le Liberté, scène nationale de Toulon for the reconfiguration of its reception area.

 
Design parade Toulon, interior architecture
Exhibition until the 30th of September, Toulon l'évêche, impasse Beaulieu